The Digital Reactor
A digital twin for nuclear reactors.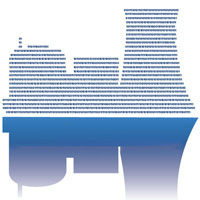 The EDF group and eight nuclear industry partners have committed to pooling R&D resources to develop a nuclear reactor digital twin. Financed via Investments for the Future, it includes simulation and virtual reality tools intended for operators and engineers. As a full replica, it covers the entire reactor life cycle, from design to decommissioning. Operators stand to gain in performance through better control of complex physical phenomena, capable of reflecting the actual state of the unit.
Project developed by EDF group, CEA, and Framatome, in partnership with ESI Group, CORYS, ANEO, AXONE, BOOST and the CNRS.
The aim of the Digital Reactor project is to establish the French nuclear industry's competitiveness on an industrial, technological and economic basis. It is a tool to aid design and operations, while also serving as a platform for simulations. It seeks to improve the overall performance of all players in the sector, by simplifying nuclear power plants analysis. From a technological standpoint, it showcases the skills of many different branches of the profession. At the economic level, it will bring heightened competitiveness to the French nuclear sector, through the export of new offers, and opening of a new market. The Digital Reactor consists of a training simulator accessible via a computer, and a SaaS platform. It will allow a whole new generation of nuclear facility operators to practice and to prepare for changes, while enabling current operators to validate their strategy and engineers to work on special scenarios.