Eddy
The latest generation of electric scooters.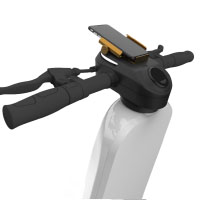 Edison, the main sponsor in the Eddy Electric Scooter project, directed development, from initial concept to prototype. Eddy was designed in accordance with European safety standards, so as to improve user comfort and safety, while at the same time controlling production costs. This new concept for shared mobility, created for business customers, offers Italian styling similar to a Vespa, associated with a driving experience enhanced by sensors, innovative electronics and optimised electric recharging.
Project developed by Edison, an EDF group subsidiary, in partnership with Politecnico di Milano.